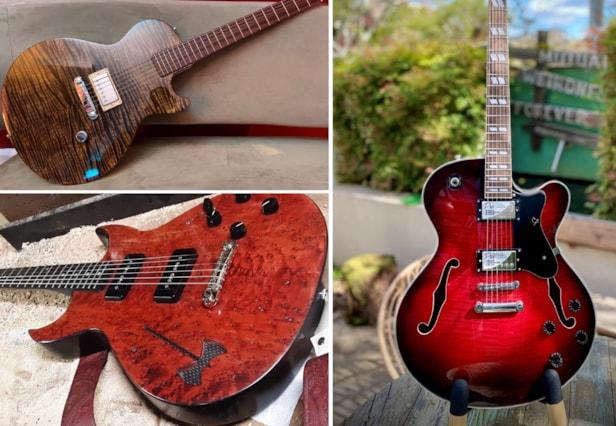 Thank you again to everyone who submitted stunning images of their guitars using Aqua Coat's eco-friendly, water-based finishes. They all turned out great.
Here are a few images from our last set of winners:
-Karl from Illinois
-Troy from Australia
-Ryan from Kansas
If you missed your chance to submit photos, please feel free to still send them to sales@aquacoat.com and tell us how our products helped you finish your project. We are always looking for good quality photos so we can proudly display them for you.
Instrument Finishing and Finishing Products
Aqua Coat is a leading manufacturer of finishes and coatings for guitars, pianos, violins, drums, and more. If you'd like to learn more about our water based grain and pore fillers, our environmentally friendly wood stains, or our top coats, and sanding sealers, contact us today.