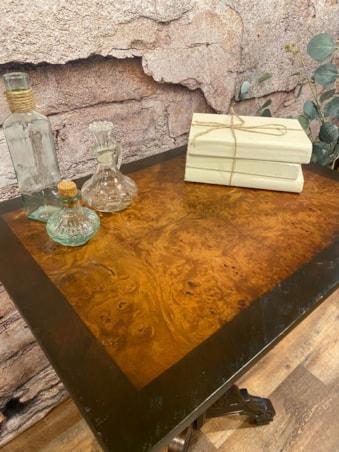 Take a look at this furniture makeover from one of our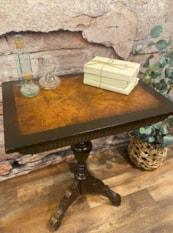 customers. This piece needed a lot of work but Tara made it look beautiful. She used Aqua Coat's Aqua Tone Teak Stain on the whole table except the middle part she used Aqua Tone Honey Maple Stain.
Aqua Coat's water-based Aqua Tone Stains will add color and beauty to your wood and give your project depth and vibrancy. These stains can be used on any interior application and are made from the highest quality aniline dyes and pigments.
Features:
Ready to use-Easy application by spraying, wiping, brushing or dipping
Formulated to use with HVLP spray systems
Finish solids and binders for added depth and color penetration
Easy intermixing to create custom colors
Adding Clear Stain Base creates lighter tones of all stain colors
Smooth even results with reduced blotching
Fast drying for quick top coating with any and all types of finishes
Low odor, low VOC, non-flammable, non-combustible, water cleanup
Aqua Tone Stains are offered in multiple sizes of our standard colors. Shop Aqua Coat at www.aquacoat.com for more information.

We are always looking to hear about new projects from customers. Please send your pictures to sales@aquacoat.com so we can proudly display them for you.


If you'd like to learn more about our water based grain and pore fillers, our environmentally friendly wood stains, or our top coats, and sanding sealers, contact us today.