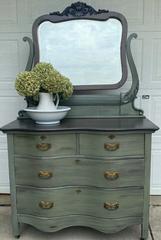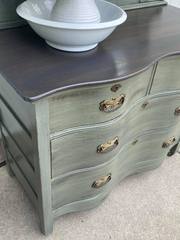 Refinishing and repairing furniture can be incredibly rewarding.
Take a look at Tara Lou's piece. She was able to salvage this unwanted piece to look like new. She clear coated it with Aqua Coat Clear Lacquer to help it look like a brand new piece of furniture. Thank you Tara for these images.
We are always looking for images of your projects using Aqua Coat. Please send them to sales@aquacoat.com so we can proudly display them for you.