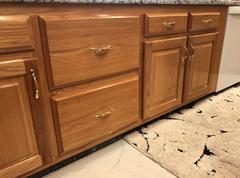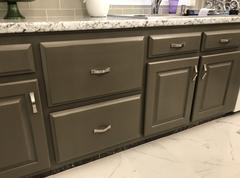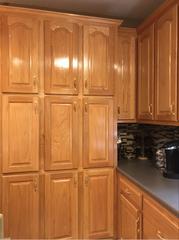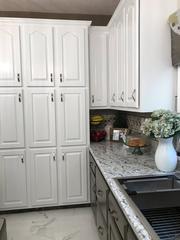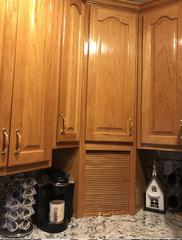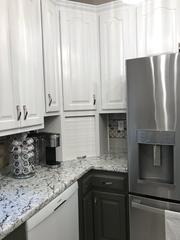 "I used Aqua Coat and I'm very happy with the results I got. I was very intimidated to get started because I was worried the product was going to be hard to work with, but it really was very easy. I'm so happy I found this product!!
Take a look at the before and after pictures of this kitchen. It looks like a brand new kitchen. Thank you Winfred for sending us these images of your kitchen. It turned out great!
We are always looking for images of your projects using Aqua Coat. Please send them to sales@aquacoat.com so we can proudly display them for you.