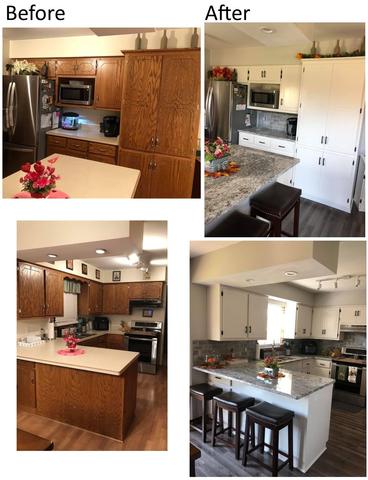 "I wanted to thank you for creating Aqua Coat White Cabinet Grain Filler. We didn't want to spend $15,000 on new kitchen cabinets and decided to use your product. We are so happy with the results. Thank you again for giving us an affordable option when updating our kitchen."
Thank you Cindy for sending us these pictures. Cindy was not alone when she realized it was more cost-effective to refinish the cabinets instead of replacing them so she used Aqua Coat White Cabinet Grain Filler to help her.
We are always looking to hear about new projects from customers. Please send your pictures to sales@aquacoat.com so we can proudly display them for you.