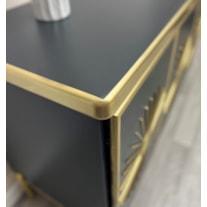 "I think I have tried every grain filler out there! I got tired of not being pleased with my results and making my own was a hassle and messy. Aqua Coat goes on with the perfect consistency. Easy to apply and dries fast. Most importantly, it leaves behind one of the smoothest finishes once it is painted. Clients always ask how I get pieces so smooth. I always say - you gotta grain fill and you gotta try Aqua Coat!"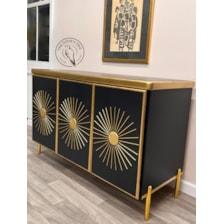 Aqua Coat White Cabinet Grain Filler is an easy to apply gel that you use to fill the pores and grains on hard to fill woods when painting. This grain filler penetrates and seals the pores minimizing the absorption of your primer and paint, achieving a glass smooth, pristine, clear finish in less coats. It is easy to apply, dries fast, sands easily, and is water clean up.
Thank you for these images Beth. Share your happy and satisfying experience with using Aqua Coat products. You can send us pictures at sales@aquacoat.com.
SHOP AQUA COAT GRAIN FILLERS NOW

If you'd like to learn more about our water based grain and pore fillers, our environmentally friendly wood stains, or our top coats, and sanding sealers, contact us today.