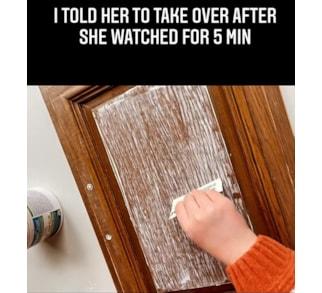 Aqua Coat products are easy to use that even an 8 year-old can use it!
Check out this amazing post from @slate_and_row
Aqua Coat White Cabinet Grain Filler is an easy to apply white gel that you use to fill the pores and grains of your wood cabinet doors and drawers before you paint them, minimizing the absorption of your paint and primer, to help achieve a glass smooth finish. The key to smooth finished cabinets is grain filling the cabinets first before the painting process.
So if you are refinishing your older oak cabinets, bathroom vanities or doors, watch this video to see how easy it is to use the Aqua Coat White Cabinet Grain Filler.
Grain and Pore Filling
Aqua Coat is a leading manufacturer of wood grain fillers. If you'd like to learn more about our water based grain and pore fillers, our environmentally friendly wood stains, or our top coats, and sanding sealers, contact us today.