Here are images from our final winner of this Grain Filler Giveaway for musical instruments. Thank you Michael for the images.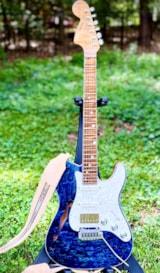 "I am not a "pro" at this, pretty much a "lucky hack" at best. I learned SO MUCH taking a chance and doing the finish myself. Aqua Coat really helped me get a nice result even with my lack of experience due to its ease of use. Awesome product."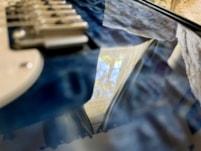 Stay tuned for another opportunity to win the Grain Filler Giveaway in August. Continue to share your happy and satisfying experience with using Aqua Coat products. You can send us pictures at sales@aquacoat.com.
Grain and Pore Filling
Aqua Coat is a leading manufacturer of wood grain fillers. If you'd like to learn more about our water based grain and pore fillers, our environmentally friendly wood stains, or our top coats, and sanding sealers, contact us today.