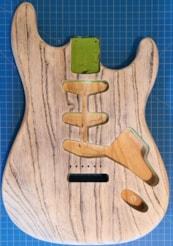 We have our first winner of our Grain Filler Giveaway for musical instruments. Thank you David for the images. David applied 3 coats of black-tinted Aqua Coat Clear Grain Filler, sanded back to 320. He then applied multiple coats of blue-tinted Aqua Coat Sanding Sealer and then multiple coats of Aqua Coat clear topcoat.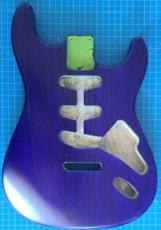 "This is only my second guitar build and my first time using Aqua Coat. I'm finding your product to be very easy to work with."
Share your happy and satifying experience with using Aqua Coat products. You can send us pictures to sales@aquacoat.com
Grain and Pore Filling
Aqua Coat is a leading manufacturer of wood grain fillers. If you'd like to learn more about our water based grain and pore fillers, our environmentally friendly wood stains, or our top coats, and sanding sealers, contact us today.