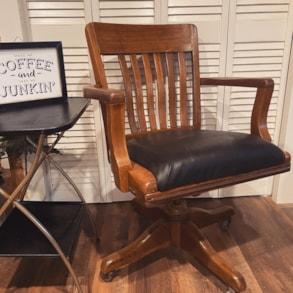 Take a look and this furniture restoration by Tara. She has been restoring furniture for almost 20 years and loves it. She uses Aqua Coat products to help her in her success.
"Everyone has a reason to do what they do. For me it's the story behind each piece of furniture I refinish, how many generations it has been passed down from. Being able to preserve not only the quality of antique furniture, but to be giving the opportunity to transform it for my clients, so that the stories and memories can still live on."
This dresser and nightstand were refinished with Aqua Tone Stain - Honey Maple. The office chair using Aqua Tone Stain - Dark Pine.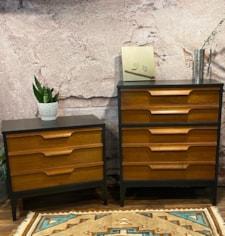 Share your happy and satisfying experiences with using Aqua Coat products. You can send us pictures to sales@aquacoat.com.
Aqua Coat Stains
Aqua Coat is a leading manufacturer of waterbased wood stains. If you'd like to learn more about our water based grain and pore fillers, our environmentally friendly wood stains, or our top coats, and sanding sealers, contact us today.