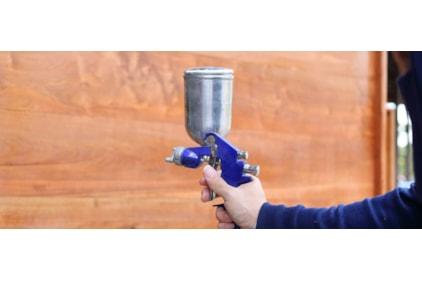 Aqua Coat found this interesting article in Woodworking Network written by Larry Adams. Larry talks about how environmentally friendly wood coatings are one of the leading market trends.
Several companies have entered the wood coatings manufacturing industry with a plan to improve their product offerings. As a result, the global wood coatings market has witnessed growth.
Research published by Allied Market Research, found that the global wood coating market was worth $800 million in 2018, and is anticipated to reach $11.98 billion by 2025, growing at a CAGR of 6.3 percent from 2020 to 2025.
An increase in disposable income and improvement in the standard of living fuel the demand for wood coating. Moreover, people are inclined to spend more on their furniture and infrastructure and thus demand for wood coatings to extend the life of the wood and make it more durable.
On the other hand, today's consumers prefer eco-friendly solutions and products and as a result, the market players are ready to offer eco-friendly, sustainable wood coating solutions. This change in consumer behavior is a sign that the wood coatings market is expected to go through some major changes to stay relevant and sustain the competition.
Eco-friendly and sustainable wood coatings
As the customers have become more conscious about their purchases and the products or services they use, government bodies across the world have issued stringent environmental rules on the use of volatile organic compounds (VOCs).
As a result, wood coating manufacturers have developed a range of environmentally friendly conversion varnishes and waterborne coatings that include low amounts of VOCs.
After the outbreak of the COVID-19 pandemic, the demand for solutions that can protect contents from bacteria and viruses has increased. This approach is evident not only in the area of product testing but also in the area of container-coating.
Wood coating innovations
When it comes to wood coatings, the desired use of the wood must be clear to decide the coating solution must be used. A wood coating solution can be used in the form of primer or topcoats.
All the above-mentioned trends that have taken place in the market, be it the demand and production of eco-friendly wood coating material, innovative and application-specific wood coatings, and dependability on a wood coating to offer sustainable packing solutions. are expected to drive the market toward a bright future.