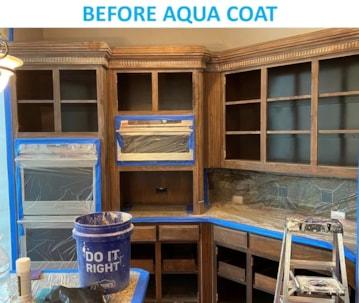 Take a look at this kitchen remodel from Richey Painting and Remodeling. They used Aqua Coat White Cabinet Grain Filler to fill the grain on this big project.
"This was a huge job. Aqua Coat White Cabinet Grain Filler was essential in achieving the results we were shooting for. And the homeowner was very pleased with the outcome. This product is amazing. I can't recommend this product enough. It's so easy to use too. It's now my only go-to filler for cabinet projects or any project I need to fill in wood grain."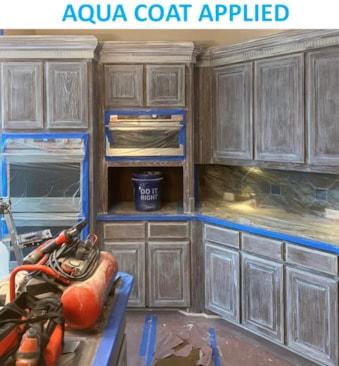 Thank you Richey Painting and Remodeling for these images. Share your happy and satisfying experience with using Aqua Coat products. You can send us pictures at sales@aquacoat.com.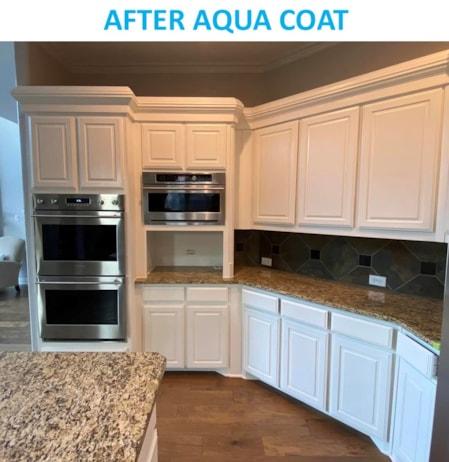 Aqua Coat White Cabinet Grain Filler
Aqua Coat is a leading manufacturer of waterbased grain fillers. If you'd like to learn more about our water based grain and pore fillers, our environmentally friendly wood stains, or our top coats, and sanding sealers, contact us today.