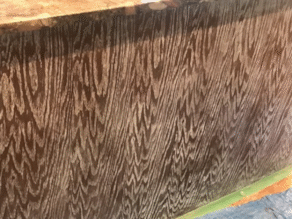 Take a look at these images of a kitchen island using Aqua Coat White Cabinet Grain Filler. Thank you Jean for sending these in.
"I used Aqua Coat grain filler on my cabinets. The instructions were easy to follow and had great hints! It was very smooth and easy to use. I sanded with 220 grit between coats, and it took 2 coats. Worked like a charm!
Share your happy and satisfying experience with using Aqua Coat products. You can send us pictures at sales@aquacoat.com.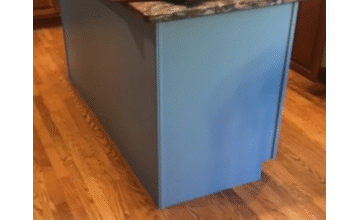 Grain and Pore Filling
Aqua Coat is a leading manufacturer of wood grain fillers. If you'd like to learn more about our water based grain and pore fillers, our environmentally friendly wood stains, or our top coats, and sanding sealers, contact us today.