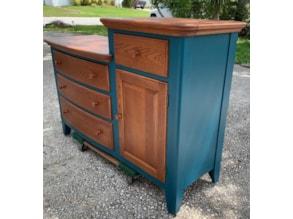 Take a look at these images of this Vintage Basset solid side by side oak chest using Aqua Thane Top Coat. Greg used 3 coats of the Aqua Thane. Thank you Greg for sending these in.
"I am a Florida based restorer/woodworker, and it is brutal here for finishing due to the extremes in heat and humidity. Aqua Coat sprays beautifully, seems unaffected by high humidity, and has become my "go to" finish on a lot of projects, with beautiful, predictable results."
Share your happy and satisfying experience with using Aqua Coat products. You can send us pictures at sales@aquacoat.com.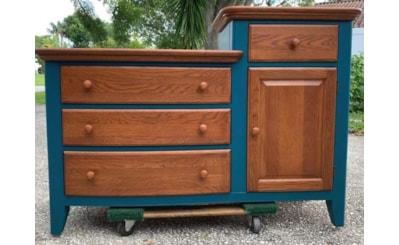 Aqua Thane Top Coat
Aqua Coat is a leading manufacturer of waterbased topcoats. If you'd like to learn more about our water based grain and pore fillers, our environmentally friendly wood stains, or our top coats, and sanding sealers, contact us today.